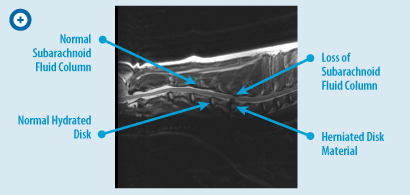 1. HOW DO I REFER A CASE FOR MRI OR CT?
We prefer if you contact us by phone so that we can discuss the case as well as imaging options and billing options with you. Once we have discussed the case with you, your client can contact us to set up a specific time to have the imaging study performed. You will then need to fax us the completed MRI/CT Referral Form, recent lab work, and pertinent patient records.
2. WHAT TESTING IS REQUIRED PRIOR TO IMAGING?
In general, a healthy patient under the age of 5 can be imaged with a mini-chem profile. If the patient is older but otherwise healthy, we ask that just a full chemistry panel be performed. These should be done within 1 month of imaging. If the patient is unhealthy the required testing should be no more than 1 week old. If there are any cardiac abnormalities an ECG and chest radiographs should be performed also. A full description of required testing can be found on the document titled "Testing Requirements in Preparation for General Anesthesia".
If we perform the required testing the charges will be as follows:
ECG: $50
CBC & Chemistry: $200
Radiographs: $90 each
3. WHAT ARE THE HOURS FOR MRI & CT?
Hours vary with each of our imaging sites. In general we prefer clients to come in first thing in the morning for elective imaging procedures as emergencies tend to arise as the day progresses. If a later time is necessary, the client may be asked to drop the patient off with us and pick up at the end of the day.
Please note that CT is not available at our Springfield or Richmond locations, if you have questions please feel free to contact us.
Hours for all locations are as follows:
8:30am – 5:00pm, Monday through Friday
Saturday hours are available at all locations with advanced arrangement.
4. WHAT IS THE COST OF AN MRI OR CT?
Please call for details.
5. WHAT DO MY CLIENT AND I RECEIVE?
The cost is comprehensive and includes: a physical exam of the patient, a discussion with the client about anesthesia and the imaging procedure, IV catheter placement, IV fluids, any peri-anesthetic medications that are required, all pre-meds, induction agents and gas anesthesia, state-of-the art patient monitoring, IV contrast when required, and radiology interpretation. You will receive a written radiology report from a board certified veterinary radiologist, usually within 24 hours of completion of the study, and your client will be given a copy of the imaging study on a CD.
6. WHAT IS CONSIDERED ONE REGION?
Head | Thorax | Abdomen
Spine – you can request one of the following:
Cervical | Thoraco-Lumbar | Lumbar Spine & Pelvis
Musculo-Skeletal – You can request one of the following:
Shoulder | Elbow | Stifle | Hock | Carpus | Pelvis
**A unique feature of CT is that we are able to include both elbows, both hocks, or both carpi as one imaging study.**
7. HOW LONG WILL THE IMAGING STUDY TAKE?
The whole process from the time we meet with the client, to the time the patient is ready to leave the building is approximately 3-4 hours.
8. WHAT MODALITY SHOULD I USE FOR EACH REGION?
Our group has found, and our radiologists prefer, the use of
MRI for: brains, spines, shoulders, stifles, abdomens and soft tissue tumors
CT for: thoracic studies, elbows and hocks and fractures
Either can be used for: nasal studies, tympanic bullae studies and retrobulbar studies.
For a more complete list on choosing which study is best for a particular region please refer to the chart to our Test Selection Guide.