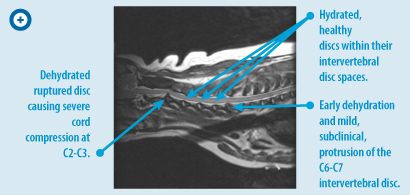 As a part of your care team, BAVI works with referring primary care veterinarians & specialists to provide the valuable diagnostic imaging and expertise that your cases need. Whether you have already localized the area of concern or you would like the input of our Medical Director, our team and our technology is here to help. BAVI is able to provide you with the best care using the most advanced diagnostics.
BAVI uses both helical CT scanning and high-field MRI to achieve high quality multi-planar images. These types of images are vastly different in their detail, resolution, and diagnostic yield compared to traditional x-rays or ultrasound. Advanced imaging is recommended when:
Other tests have failed to provide a diagnosis
A non-invasive approach to achieving more information is preferred
A more accurate diagnosis is required to aid in care decisions
The important steps involved in the use of MRI or CAT scan include:
Localization of the problem to a particular body system or body part
Selection of a diagnostic test (MRI or CAT scan)
Anesthesia for the imaging study
Timely and useful interpretation of results
For more information on test selection please click here.
Please note, BAVI only offers CT appointments at our Leesburg location.
If you have questions please feel free to contact us.